Another year draws to a close and what a better way to end it than a list of my most loved and most hated YA books of 2017! They'll be ranked in no particular order.
BEST 5 YA BOOKS OF 2017
1. I Am Not Your Perfect Mexican Daughter by Erika Sanchez

It took me forever to get this book through interlibrary loan and I honestly wasn't all that excited because the title suggests it's a corny coming of age tale we've seen before. Boy was I in for a surprise! After her sister dies, Julia is determined to find out more about her sister's secrets. Along the way, she discovers secrets about her own identity.
Nominated for the National Book Award, this novel is superb. A quick read because the language just pulls you in.
2. All the Wind in the World by Samantha Mabry

This one was such a beauty! I had already made a failed attempt at Mabry's debut, A Fierce and Subtle Poison but I was not with the purple prose, after reading Laini Taylor, I just CANNOT with purple prose. But All the Wind in the World was a sleeper. Hadn't heard about it until it was nominated for the NBA and I had no clue what it was about but I loved it.
Magical realism is such a hard genre to tackle, especially in YA, but Mabry does an excellent job of creating a magical desert space that just feels right.
3. The Gentleman's Guide to Vice and Virtue by Mackenzie Lee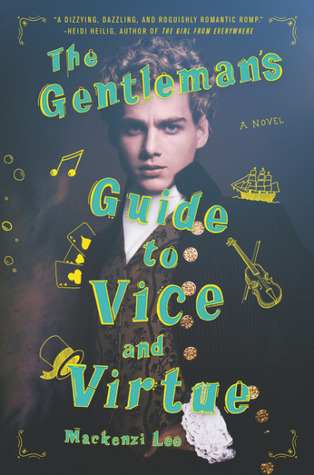 I never go for period books because it's always the same period and it's always either under-researched by the author or severely over-researched. I don't know how much of AGGTVV was historically accurate, but I felt satisfied with the small details. It reads like a contemporary and there were some elements of magical realism that I definitely did not expect from the book jacket summary or the first half of the book. Such a great portrayal of queer teens in this!
4. The Closest I've Come by Fred Aceves

It's only been out maybe a month or two but this book is being slept on SEVERELY! I haven't seen it on my bookstagram and I honestly hadn't heard about it until I saw it an Epic Reads ad on Instagram.
I'm a big fan of YA by POC, especially marginalized characters from poor backgrounds. The story is about a teenage boy navigating first love and his abusive 'step-father'. The language and characters really drove the story. It felt so real, like somewhere I've been before with people I know. I loved this book and I wish more people would get out there and read it!
5. Caraval by Stephanie Garber

So my review of Caraval was definitely a little scathing because the ending pissed me off. Caraval is a game in which the winner is granted one wish. When her sister goes missing, Scarlett has to play the game to find her.
I'm not huge on fantasy because they tend to be incredibly long, whether they're well-written or not. However, I was swept up in the descriptions of Caraval. It seemed like a colorful and beautiful place to be and I loved the magic.
But I'm still going to drag this book for it's ending because it was just lazy and didn't make much sense. You brought us all the way through this novel for a weak ending like that? It's still a good read, but meh.
WORST 5 OF 2017
1. What Girls Are Made of By Elana Arnold

I wish I could tell you what this is book is about but I don't think the book or the author really know. A girl with a boyfriend tries to navigate first love kinda?
But it's a story that tries to be edgy for the sole purpose of being able to say it's edgy. There's a masturbation scene that's just overly-gratuitous. It felt like reading porn. Not because there was sexual activity and nakedness but because it served no purpose. Sex scenes are great when they move the plot forward or develop character but this was just pointless and lazy.
Why tf this was nominated for an NBA, we'll never truly know…
1.5 Night of Cake and Puppets by Laini Taylor

It doesn't get a full spot because it was a novella but Jesus, some things should just remain ideas in our head. This was such an unnecessary publication.
Night of Cake and Puppets is a companion to the Daughter of Smoke and Bone trilogy about Zuz and Mik, Karou's goofy human friends. In the trilogy, whatever, they're fine, they provide a dose of reality in a world of monsters. But that's it. They serve no other purpose. Rather than actually being cute and adorable, the author just tells us over and over that they are indeed, cute and adorable.
Their love story pales and shatters in comparison to the main love arc in the series. Zuz and Mik are just boring af without Karou. But if you found yourself being weird and wondering "hey, Karou's doing all this kickass stuff, what's everybody doing back home?" Here's the story that shows you how Zuz and Mik got together.
There's some cool drawings but we'll file this under "Things No One Asked For".
2. They Both Die at the End by Adam Silvera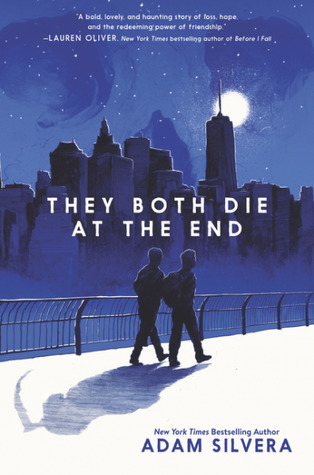 Two guys get a call that they're going to die today. They decide to spend their last day together hooking up through an app.
NO. Just NO. Excellent idea, horrible execution. I wish books could be unpublished so someone else can take a crack at this story.
Tropes, tropes everywhere. And Silvera should never in his life try to write a hood character ever again. "Yo yo yo homie skillet biscuit dog! That's mad cray!" It was an irritating to read at times and the plot was long, boring and too simple. I'm never reading anything from him again, that's how much I disliked this book.
3. Far From the Tree by Robin Benway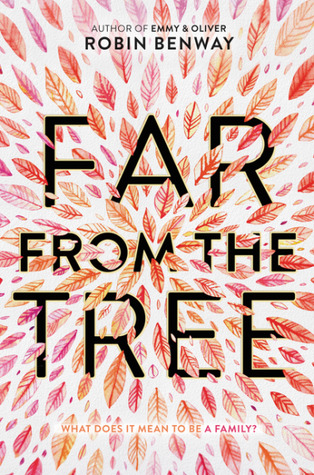 I think the main reason this gets a spot is because it won the NBA. Normally I would just mark this a DNF and move on, but it winning a top award just makes the story seem so much worse.
3 adopted siblings meet up as teenagers and grapple with the different paths their lives have taken. I read about half the book before I decided I didn't care anymore. It's not the worst thing, but it's nothing new or interesting you haven't seen before.
If you've seen a Lifetime Movie, I don't care which one it was, then you have basically read this book. I also disliked the book that much more because I thoroughly enjoyed 2 of the other nominees (didn't read the MG one). It's very disheartening to see people making strides and changing the nature of YA just for traditional and mediocre stories to be rewarded. Eh.
4. Dear Martin by Nic Stone

I know, I know, some of you may be shocked to see this one on here but this is no mistake. My review on this book was half and half, liked part of it, had serious issues with the rest.
Often, when we read books about people or places we know nothing about it, we take it at face value. We believe it. There's nothing but negative representations of black women in the story which is very odd seeing as it's written by a black woman.
Also, it was lazy af and whoever edited this story did a sloppy job. The dialogue is written like a script in several places. High school students arguing everyday in class about racism, not because it moved the plot forward but because the author obvi did not know how to portray these points in the narrative. It was soooo preachy.
But because it's a BLM novel, this book's severe flaws were overlooked. Eh.
5. The Bone Witch by Rin Chupeco

So slow. So silly. So poorly written. A girl raises her brother from the dead and trains to become a bone witch. Sounds eerie and delicious but it wasn't.
That's such a trend now in YA, people with excellent ideas but horrid execution. This coulda been a good book, the cover makes it LOOK like a good book. But it just wasn't. DNF.
**Some people may say it's not fair to rate a book you didn't finish, but I have finished some terrible books. If the book is so bad that I can't get through it, I already know there isn't going to be some excellent scene in the last 50 pages that makes it a good book all of a sudden.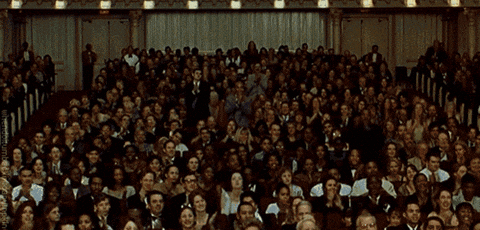 That's my wrap-up for the year on YA books! So excited for 2018 and all the new releases! What book topped your list this year?