After my mini breakdown, I realized that the feedback I receieved from the last agent was so helpful. Even though it didn't land me an agent, I know what needs to be fixed in the story and how to do it.
Unlike Manuscript #1, I'm not setting this one aside for later. This is a book I've written, one that I'm fully prepared to write and just needs a little tweaking here and there. Here's my revision plan:
Reread and Take Notes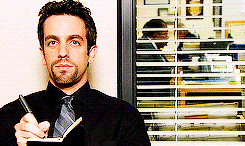 -This is exactly what it sounds like. I read a chapter and then jot down notes about improvements that need to be made.
-50 pages a day-Finished in 5 days
-So I don't get burnt out, I'm limiting myself to 50 pages a day, whether I feel like continuing or not.
Characters Combined
-I need to combine two characters into one which is going to suck major ass because they both have separate story lines that can't just be slapped together for continuity sake. Whole scenes will need to be chopped and a name will have to be chosen.
-I'll write a character sketch of both characters, pick out the most meaningful characteristics and turn them into a new single character
Pacing
-My story slows down a little in the middle, so I'll spend some time looking at the end of each chapter and making sure there's conflict, high stakes and tension.
-To do this, I take note of the big events in each chapter and add/delete scenes wherever necessary
The Ending
-Readers want to see more of the aftermath at the end of the story so I'll stretch this section and try to make the ending more satisfying.
Proofread Line Edits
-I'll go through the project a couple more times, line editing for style and length. Once this is finished, the revision process will be done!
It sounds simple enough in theory, but for me, revision is a lengthy and irritating task. What I hate the most is how changing one tiny thing often means having to go back and change a million bigger things in the story. Fixing one problem can lead to another plot hole. But I'm determined to take my time and get this right!